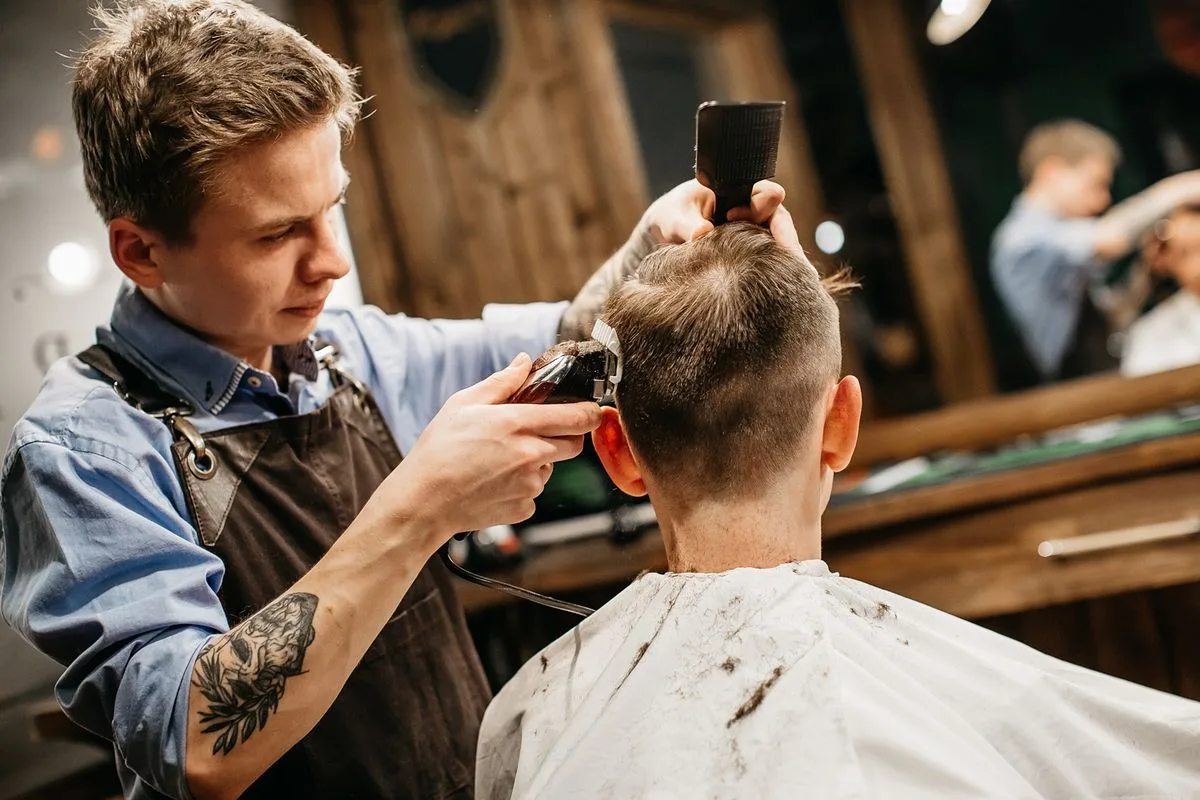 San Jose has a style of its own regarding hair styling and grooming. Living in a city that offers an intermix of cultures and backgrounds makes choosing the right barber quite overwhelming.
San Jose barber shops offer an extended service list, including unconventional design carvings, cuts, hair colors, and mohawks. So if you need help choosing the right men barber shop for your needs, this guide can help. Let us look into some of the top barber shops in the city. 
Dapper Barbershop 
Dapper Barbershop offers a wide array of shaving, cutting, and styling services in the best possible fashion a barber could offer. Their professionals are experts in the field and can effortlessly tailor hairstyles or shaving techniques according to the inclinations and features of their customers.
So if you are looking for an exceptional barbershop with just the right amalgamation of personalization and fashion, Dapper Barbershop is the place to go. The shop's intuitive website can help you find a list of services and prices the shop offers. 
Herman's Barber Shop and Supplies 
Herman's Barber Shop and Supplies is almost a San Jose institution and is widely hailed as a relic for its history. It was founded in 1938 and so has been around for several decades. 
The shop has been offering exceptional male grooming services since its inception and also sells beard and hair care products. Not only can you avail of their grooming services, but you also buy high-quality beard oils, hair pomades, dressing bams, and hair gels. 
Johnny D's Barber Shop 
Johnny D's Barber Shop has all the old-school grooming vibes one may expect to find in a traditional barber shop, but they are not without a contemporary twist. The store is a well-established franchise widely acclaimed for its grooming history and has been a center of grooming practices for men for decades.
It is also known for its comfortable ambiance that offers customers a place to sit and chat in peace, slowly unwinding from the worries of their life while having a great grooming experience. Johnny's store has two locations in San Jose, both offering exceptional services. You can visit their website to determine which location falls closest to you. 
Crewners Barber Shop 
If you want a barber shop with an ambiance that makes you think of home, Crewners Barber Shop is the place for you. Their beautiful, minimalist Victorian house setting is all you need for a good grooming service environment.
The store was set up in 2011 and has grown by leaps and bounds ever since. May it be unconventional haircuts, shaving services, or hair dyeing, Crewners Barber Shop professionals are one of the best in their job and are highly skilled at offering fashionable services. 
Barba Co. San Jose
The Barba Co. is located in the heart of San Jose City, with an established reputation as an exclusive manscaping store. The store offers diverse haircutting services, which is why its clientele range is quite wide. Their versatile services attract customers of all ages and colors, making it a safe and comfortable space for everyone.
There are presently three professionals you can avail of at the store, and it is advised to do a little research before booking an appointment. You can find information about all three experts on the store's official site. 
Faded Barbershop SJ 
Faded Barbershop has it all: an exceptionally talented lineup of grooming experts, a long list of services, reasonable prices, and a great ambiance. If you are a first-time visitor to the store, you can also avail of an exclusive first-timer discount on Mondays, Tuesdays, and Wednesdays.
Before you make a visit to the store, make sure to go over and choose the right barber since prices can vary between them. The store accepts only cash, so don't forget to visit an ATM beforehand. 
X9 Barbershop 
There are a few barbershops in San Jose that live up to their hype, and the X9 barbershop is one of them. This widely popular manscape establishment offers several hair and grooming services through a line of seasoned barbers who are highly skilled in their field. With several years of experience on their resume, these professionals can provide grooming services exactly according to your desires.
May it be retro-inspired cuts, classical hairstyles, or sophisticated haircuts, these experts can do it all. The store is also open all days of the week, so you can pop in any day and get the grooming services you have meant to get for a long time. 
Summing Up 
Finding the right barber can be overwhelming, especially when you live in a multicultural city offering a wide array of grooming services. The key to finding the right barber is doing your homework and researching before choosing one, and this guide can help! 
Visit here to related post to learn more about which grooming services would be the right fit for you.